The ironic, pop, colorful italian design brand
The ironic, pop, colorful italian design brand
Born and launched in 2016 in Milan, Qeeboo is an Italian design brand that empowers self-expression with creativity.
With a twist of pop, wonder and culture Qeeboo's creations are consciously thought to enhance the style of each individual bringing originality to the environment, arising a sense of surprise, still maintaining a rigorous attention to details and final high-quality.
Its narrative objects are a result of a design culture that combines thought, vision and emotion with the purpose of bringing individuals into worlds in which they feel free to reconnect with their most creative side. Simultaneously, the ideas and products created want to relate to people's stories, populating their lives while giving new meanings to their everyday spaces.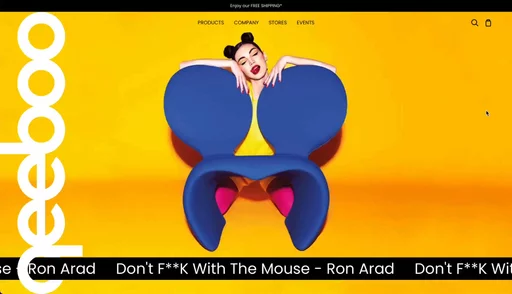 Having wide ranges of product variants and categories always means conceiving a structured and visually organized menu. We wanted it to be graphic and functional without loosing the inner approach of the brand with a bit of playfulness and irony.
That's how we came out with the idea of incorporating the product icons - an element that makes the brand products truly recognizable - and color filter swatches as displayed visual categories. In addiction we opted for a dynamic interaction which recalls the typical Slot Machine scrolling effect. The final touch? a Surprise Button that stops the scrolling randomly through the four menu voices.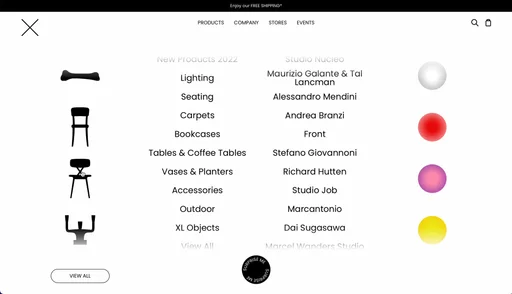 The gallery designed for the product page was conceived to perfectly display the different views of the product and its full-screen version. While keeping the focus on products, The use of macro-bold graphic elements applied to the lens and arrows recalls the overall spirit of the project in every detail.