Lifestyle, sneakers and streetwear under the same roof
Lifestyle, sneakers and streetwear under the same roof
magazine
streetwear
fashion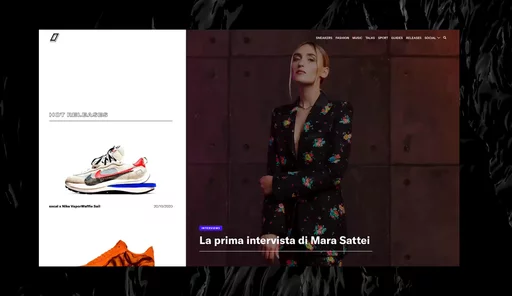 Outpump is a digital magazine founded in 2016 that has been telling the story of the link between lifestyle and pop culture. A home for news, stories and curiosities relating to the world of sneakers, fashion, music and sport, topics for which it has become a point of reference in Italy.
Outpump's point of view is unique: the importance of the news and the curiosity of the story are always associated with the aesthetic power of the content and the visual material that accompanies it.It has also developed a physical presence with a release of printed limited edition issues.
We were asked to completely restyle their online presence with a brand new website. Outpump used to deal with a pre-existing clogged up WordPress theme full of third-party plugins and yet, needed to maint their previous database.
We opted for a fresh new installation with all custom-written features to get the best on both speed and performance and because of this, SEO took awesome benefits as well. We tailored and customize some blocks in way to give editors the ability to settle articles of several kind, according to topic and features.400% faster